Pre-orders are open for Hello Web App 2.0 on Kickstarter
It's been a few years since I released Hello Web App, my book teaching web app development with Python and Django aimed at beginners.
Since its launch, it's been read and used by thousands of folks and hundreds of workshop participants. I am so happy that it's been such a success. However, tech changes quickly (wee!) and, while Hello Web App is still 90% up to date, there were some big things I needed to update to bring it into 2018 — mainly, support for Python 3 and Django 2.0.
Since I'll be rerecording all my videos and getting a new print run done, I thought this would be a great time to run a "mini-Kickstarter" to sell pre-orders for the book!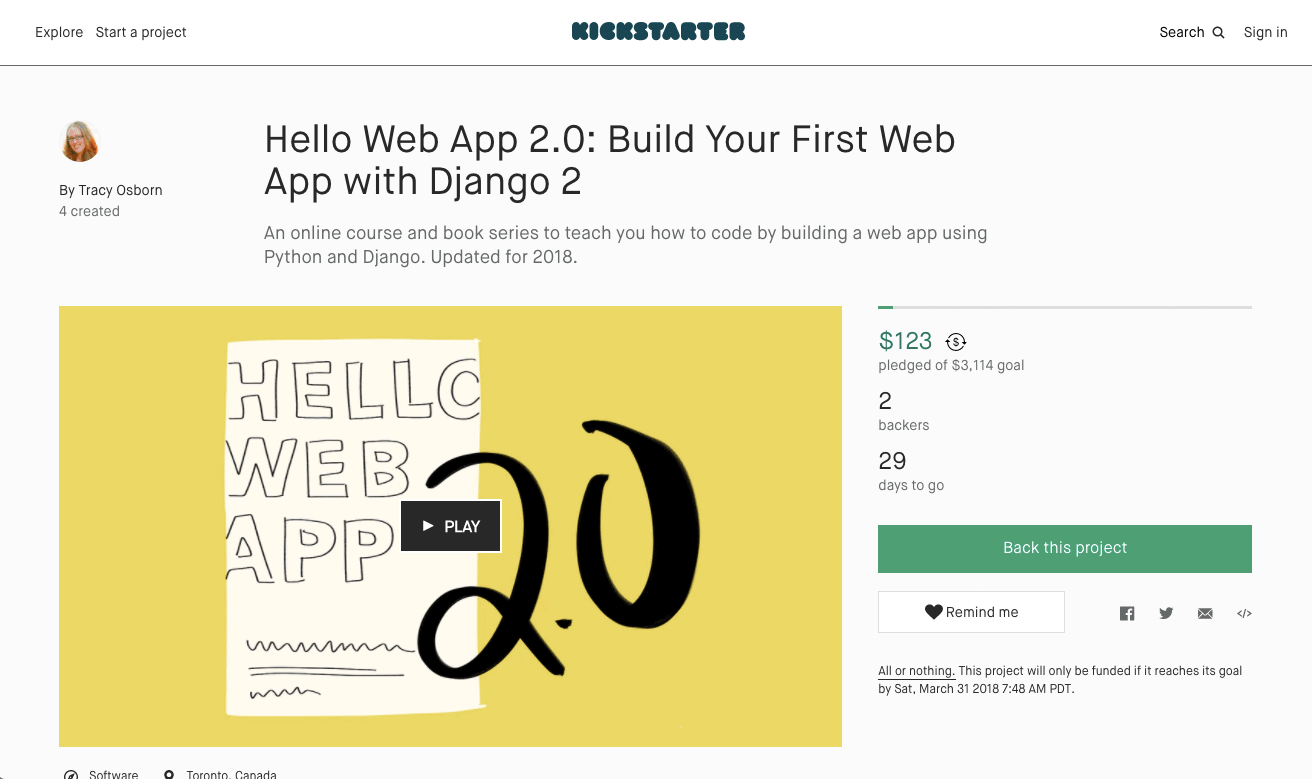 Updates in full:
Both Hello Web App books are now packaged together as a unit! I'm no longer selling them individually. This, in hindsight, makes a lot more sense.
The content has been updated to Python 3 + Django 2.0.
The videos are getting a complete revamp.
Various bits of pieces of the content has been updated as well.
The Kindle edition has some snazzier graphics.
Yeehah!
If you've been curious about working with Python, or want a super simple system for launching web apps, or just plain curious:
Check out the Kickstarter campaign for Hello Web App 2.0 here.
Appreciate your support!